Sanguinarius
RIP Sanguinarius | 1970-2015 | Vampire Community Pioneer
Sanguinarius passed away on August 3, 2015
http://www.veritasvosliberabit.com/sanguinarius.html

My name is Sanguinarius (Sangi).  I am a female sanguinarian who awakened in her teens.  I am the founder of Sanguinarius.org for Real Vampires / Sanguinarius: The Vampire Support Page (in the spring of 1997) and #Sanguinarius the IRC channel (chat room) on dal.net, among other resources.  I'm also the author of  The Dictionary of Sanguinese: Terminology and Lingo in the Vampire Community. a contributing author to Vampires in Their Own Words, and I've also written a number of articles and information for both mine and other sites.  At one point, I was a member of COVICA and also the GVN. I was the Head for the Kansas Branch of ShadowLore, which is a network and group for vampires, donors, otherkin, fae, elves, dragons, therianthropes (were-creatures), and witches, as well as those who are interested, to meet and get to know one another.  Since I recently moved to Arizona, I will be one of the Branch Heads for the SouthWest group.  I was one of the early online vampire resource providers and helped network many groups and individuals early on.  I'm gothic/spooky but also funny as hell sometimes.  I love chocolate, coffee and my cats: Boo, Scooter and Socks.  I like the paranormal, and unexplained mysteries, history, archaeology and science.  My favorite holiday is Halloween.  My favorite music is old school gothic, although I enjoy a variety of different genres, including reggae, swing and classical.  I collect vampire books and halloween & black cat decorations to pretty up my little lair.
This was a lady who loved projects.  Her website sanguinarius.org  is still a staple and go to site for every kind of Vampire information
Thanks to Sphynxcat her site is still loved, looked after and updated.  Sphynxcat also took over Sangi's community center on Second Life to keep the project alive.
Her IRC chat room (Sanguinarius on Dalnet) also still exists today.
Sanguinarius' kind, open minded attitude, touched many. She was a pioneer who believed in the rights of Vampires to be open about who and what they are.  Each of her projects were designed to help the Vampire Community become what it is today.
Posted on August 5, 2015
RIP Sanguinarius | 1970-2015 | Vampire Community Pioneer
The Vampire Community has suffered an
immense loss of a pioneering elder, educator, and role model.  A short
while ago it was relayed and confirmed from a very dear friend, that
Sangi (Sanguinarius) passed from this life on the morning hours of
August 3, 2015.  As more information becomes available and a memorial
fund is established, we will update this page and/or it will be provided
via third-party channels.
Sangi, thank you for all that you did for
the real vampire community and those who were inspired and helped
through your resources.  We love you and our heart aches — you will be
missed more than words can adequately express!
Sanguinarius.org For Real Vampires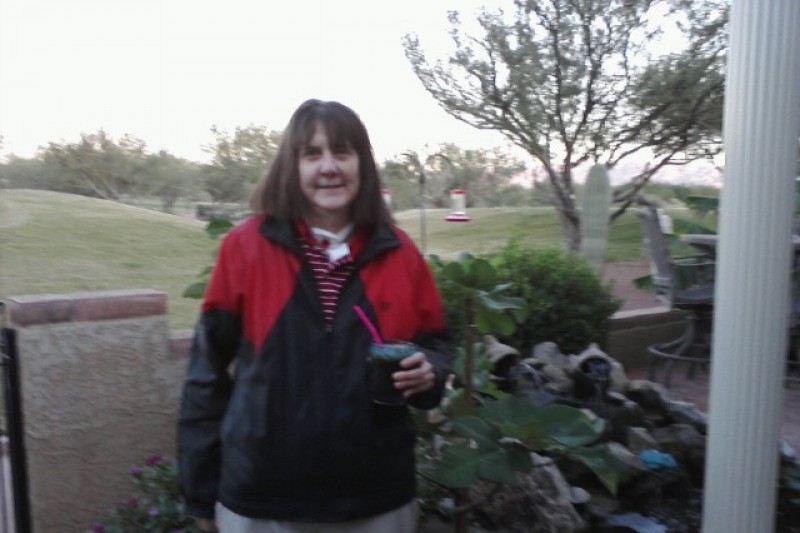 She was my friend.  I shall miss her, always
Lady CG